Enjoy the joy of success stories of CRC Micro Loan Programme.
Mrs.E.B.Kuumlatha
I am a mother of one child daughter and she is mentally handicapped. My husband also is unemployed and he is going for daily hired works and earns the life for three of us. I can sew dresses well as I have been trained at a Government sewing training Centre. But I was not financially strong to tart my own business, a sewing Centre with a sewing machine.
Anyway, Having come to know about the Micro Loan programme of the CRC in Ampara, I also applied for a loan from them. The CRC loan officers came to my place and asked a few question about what I was planning to start with their loan funds. After I explained everything about my apparel shop with sewing Centre to them, I was elected for a loan and I could make my dreams true and now I am an owner of a apparel shop with sewing machine. My Husband and my handicapped daughter are helping me to carry out this business and I have an income of Rs.300/= to Rs.400/= per day. I am very thankful to the CRC management for giving me a loan and helping me to find a strong way of earning my life without disturbing to anyone. Now of course I am leading a very happy life with my daughter and husband.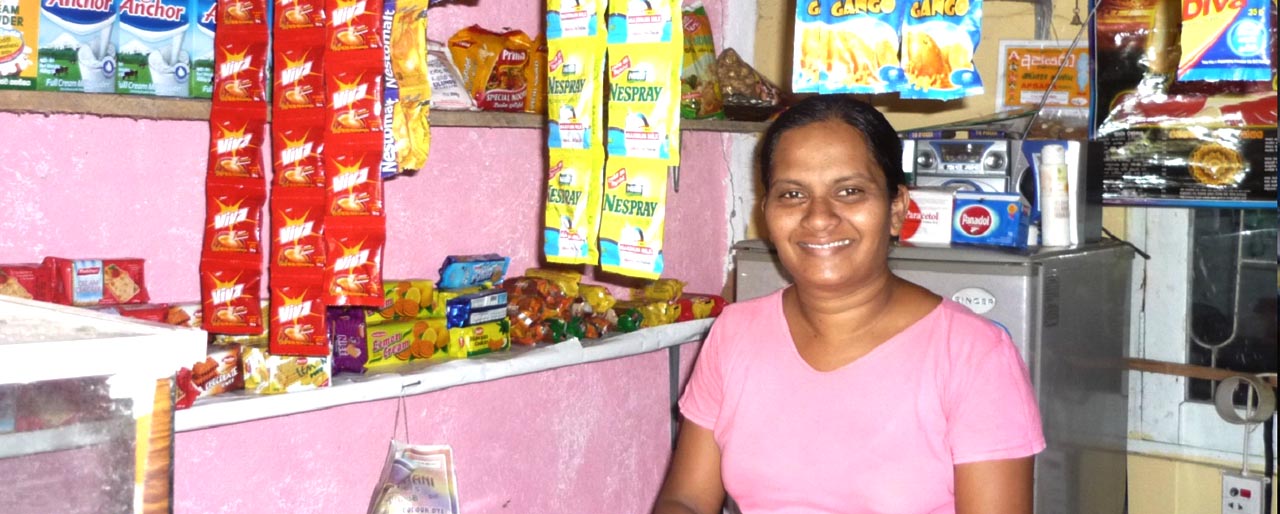 Mrs.Gayani Rupika De Siva
I am a mother of a one child. My husband is unemployed and we both used to do hired works to earn our life and to look after our only baby daughter. We don't get hired work every day and sometimes for weeks' time we have to spend time without any work or income.
I came to know about the CRC micro financing programme and I went with my husband and applied for a loan from them to start a new retail shop. In my village there is no any other shop for 167 houses. I could get a loan from the CRC because our business idea did meet with the CRC micro financing criteria and now I am running this retail shop and earn around Rs.500/=Rs.600/= per day. I am happy to say that now I am safe with my husband and baby as I have a good & stable way of income.
Mrs. S.Chandrawathi
I am a mother of one daughter and my husband was attacked by an elephant 07 year ago and now he is crippled. He had not a permanent job and used to do laborer works and paddy cultivation. I got a loan from CRC and now running a small boutique and sell in retail.
I can earn around Rs.250 per day as the pure profit. I am now happy as I know there I a huge force behind me to lead my life.